Articles
GetInChat has WordPress plugin
https://wordpress.org/plugins/getinchat/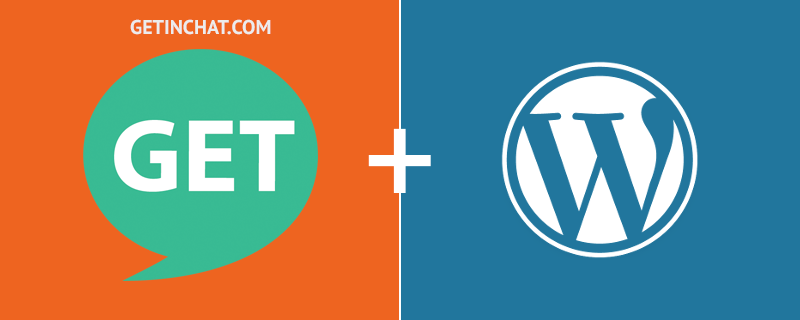 To setup it, 1st open Wordpress admin, then click on the "Plugins" (1), select "Add new" (2). Then type "getinchat" in the search field and then click on the "Install now" (3) button. After successful installation click on the "Activate" button.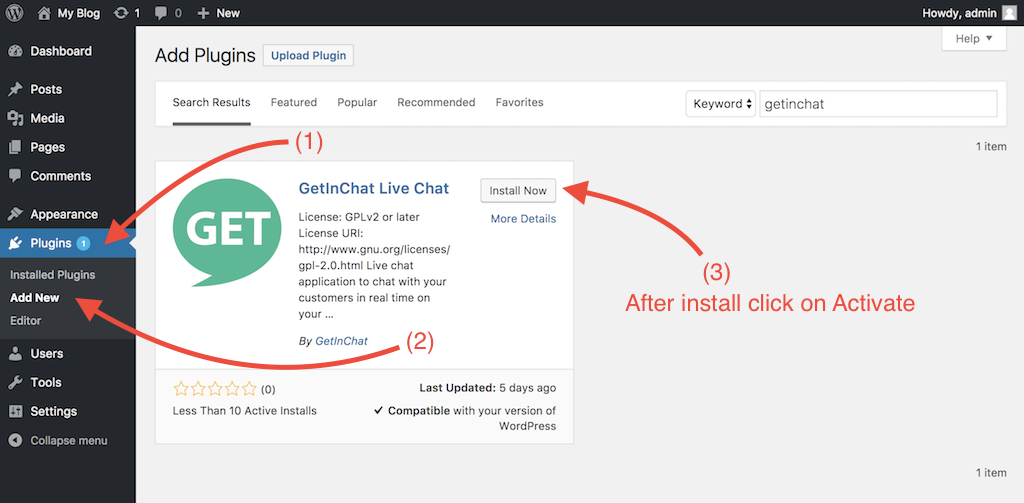 Then select "GetInChat" plugin on the left sidebar and type your email into (4), type password into (5)
Note if you have existing GetInChat account you will be authorized and linked. If you haven't it new account on the GetInChat side will be created. Click on the "Install GetInChat" button.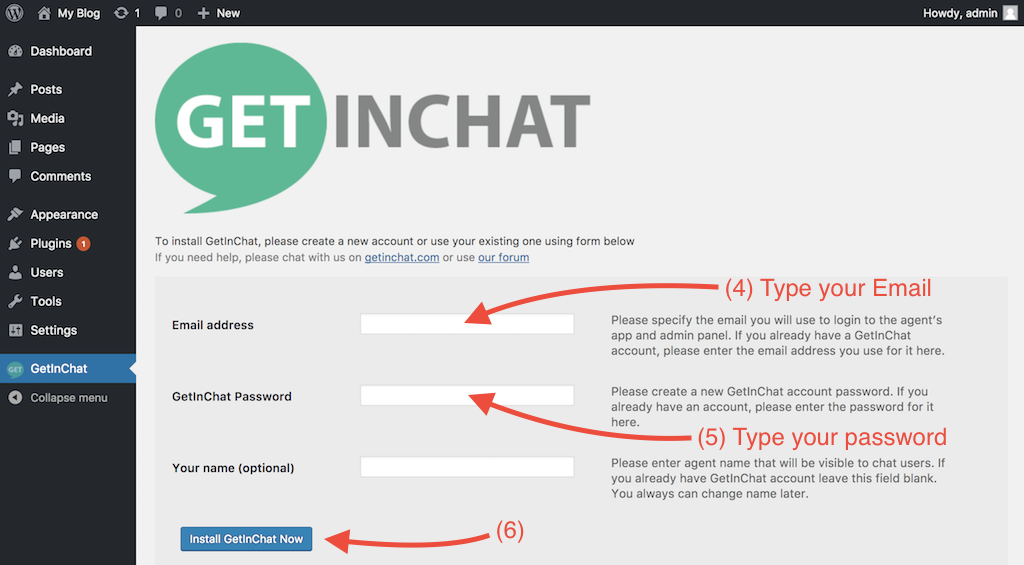 After install you can open GetInChat agent to start receive chats (7) also you can customize widget design and additional settings. Click on the "Go to GetInChat Admin Panel" button (8)
To unlink plugin you can click on "Reset account info" (9) Link